Brothers in Law. Family business can be a lot of fun!
Brothers In Law Brewing, family brewed beer is brewed by brothers-in-law Tim, Tim and Felix. With all three extensive experiences in the beer world, they thought it was time to brew their own Craft beers instead of others.
They look for boundaries but respect the style of the beer. They like to experiment with new and old styles and ingredients, but only if the beer allows this. Because beer must remain beer; 'Tradition meets revolution'!
Challenging brewed beers without unnecessary additions, but so full of flavor!
Here are our favorite flavors:
AMERICAN BROWN ALE
Our pink love, American Brown Ale. Malty, caramel, roast and fresh! Low alcohol percentage and the citrus flavors of American hopping. Enjoy it!
Our menu suggestion: Panaeng curry beef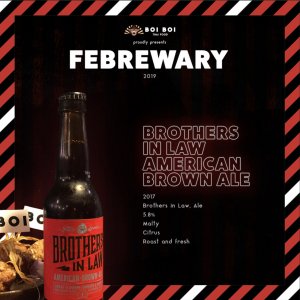 Australian Pale Ale
This APA as you expect from something from Autralia, very easy going. A nice malt taste at the beginning that perfectly transforms into the tropical fruitiness of the Australian hops and a nice bitterness.
Our menu suggestion: Pad Thai Chicken. Cheers!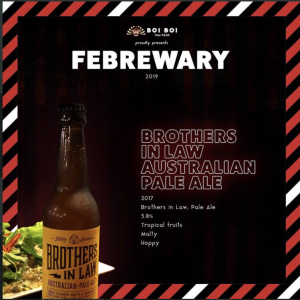 East coast porter
East coast porter has dark, full, caramel and chocolate flavor. Roasted malts, corn and American hops, perfectly balanced by fermenting at lower temperatures.
Our menu suggestion: Green curry beef.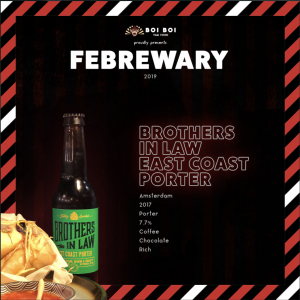 Try one of these amazing tastes at out Thai Hangout. We love to discover new beers and share this love with you.