From East to Southwest! Boi Boi guide to the neighbourhood.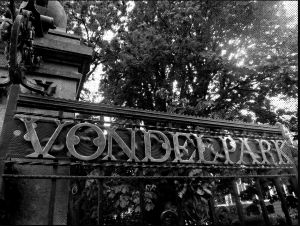 Vondelpark
Vondelpark is definitely the most famous park in Amsterdam is only 10 min walk from Boi Boi Southwest. The park was opened in 1865 and originally named Nieuwe Park (English: New Park), but later renamed to Vondelpark, after the 17th-century playwright and poet Joost van den Vondel. Yearly, the park has around 10 million visitors.
Starting in the center of the city and ending in the South side it is a spot where you can meet both, locals and tourists enjoying a sunny day. You can see people jogging and the rest are enjoying a bottle of wine and snacks with their friends. So hurry up and get some proper Thai food at our takeout and enjoy your sunny picnic in Vondelpark.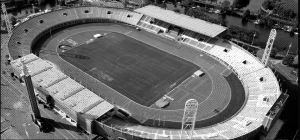 Olympic Stadium
The Olympic Stadium is the main stadium for the 1928 Summer Olympics in Amsterdam. The venue is currently used mostly for football, athletics and music events. This stadium used to have a capacity of 31,600. Long lasting competition between Amsterdam and Rotterdam helped to increase the capacity. Trying to compete with their rival De Kuip stadium in Rotterdam in 1937, the Amsterdam authorities increased the capacity of the Olympic Stadium to 64,000. In 1987 the stadium was listed as a national monument. Our favorite local club AFC Ajax used the Olympic Stadium for international games until 1996, when the Amsterdam Arena was completed.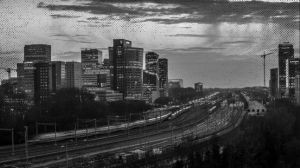 Zuidas
The Zuidas, Amsterdam's main financial hub, is a business district where you can find high-tech office space, modern houses and top business facilities. The Zuidas is also known as the 'Financial Mile'. It lies between the rivers Amstel and Schinkel along the ringway A10. The greatest influences for the development of the Zuidas are La Défense in Paris and Canary Wharf in London. In size it can best be compared with the Noordruimte/Espace Nord in Brussels. Here you can definitely meet one of the "wolves from Wall Street". Boi Boi Southwest brings funky and urban atmosphere to business Southwest.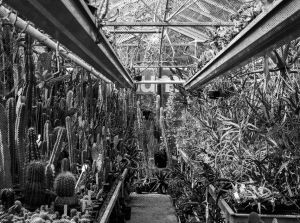 Hidden Zuidas Botanical Garden
Just a few may know about this hidden, almost secret Botanical Garden Zuidas. It is a small oasis in between of business buildings and skyscrapers of Zuidas. This small but charming botanical garden contains a greenhouse complex with various climates, a cactus and succulent greenhouse and smaller greenhouses for growing seedlings.  Some of these plants are more than 100 years old, or perhaps older. The Botanic garden Zuidas houses a very rich plant collection with more than 6.000 species! There is a Chinese miniature landscape garden (The Penjing Garden), a Bonsai display and many types of bamboo are spread throughout the garden. There is an extensive collection of Australian trees and shrubs, which overwinter in the Orangerie and are set outside every spring.
This garden is connected  to the Vrij Universiteit of Amsterdam, which is also located not far away.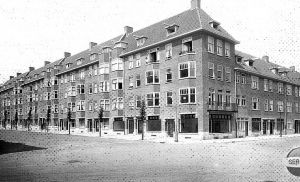 Hoofddorppleinbuurt
The exact neighbourhood we're in, was part of the Western extension plan (Plan West) of Amsterdam. Till 1921 it used to be the city of Sloten, that got annexed by Amsterdam. All the streets and squares in this area have the name of a place to the South-West of Amsterdam. That's why we named our Boi Boi Thai restaurant after this wind direction. Very close is a lock that keeps the water levels of two streams to Amsterdam at the right height. Or rather depth. It goes from one meter below sea level to over two meters below sea level.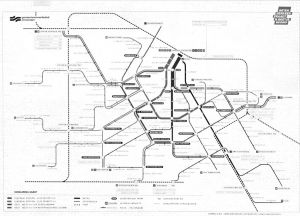 Metro station Heemstedestraat and Tram 2 Hoofddorpplein
From the big railway station of Amsterdam Central, you can always take the lovely tram line 2 that takes you through the center of town via the Leidseplein and Museumplein and the posh South to Boi Boi Southwest in 20 minutes. You can also take the subway and get off at Heemstedestraat, where we are serving our curries and beers. It's a short walk from there.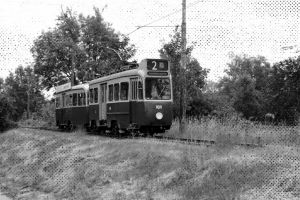 Electrical tram museum
http://www.museumtramlijn.org/
From what once was an important station (1910's) connecting towns in Holland, today nostalgic and historical trams from Amsterdam and other towns in the world depart from here. You can leave and go through the Amsterdam Forest or even rent a tram for a fun or romantic event. The route is limited, as the train needs to stay on track.
These trams make you feel like you're in a Harold Lloyd movie wearing a straw hat. There's a lot of debate going on, as this historical place is on expensive and much needed land. Amsterdam needs to build more houses, and this location is just too good to be true. You could probably guess that this museum has a lot of fans that fight to keep this post alive. Will they manage? At least you can support them and afterwards get a beer and a pad thai at Boi Boi.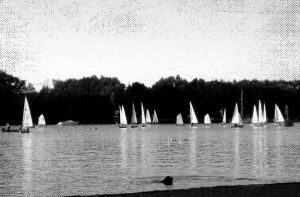 Nieuwe Meer
If the weather is nice, you should visit the Nieuwe Meer (New Lake). It's a nature zone with a lot of plants and of course some big water. Perfect for sunbathing, or burning, and getting a swim. It's surrounded by little gardens for city people and you can watch a lot of planes flying over to land and pull off from Schiphol. Officially this lake is seen as part of the Amsterdamse Box, that also contains the Olympic rowing track. At the lake you can find all kinds of people. Fans of yoga, families, sun lovers, gay cruisers, sporty types. It just depends on the weather and the mood you're in.