FWB means Friends with benefits
So much to celebrate. It seems that we all together came out of this crazy crisis when we had to do whole circus acts. It has been quite a pleasure to be able to have our normal lives back since March 2022. Seeing so many regular guests back, knowing they did not forget about us, is a feast. That is why we are super happy to present you our new loyalty program FWB-friends with benefits.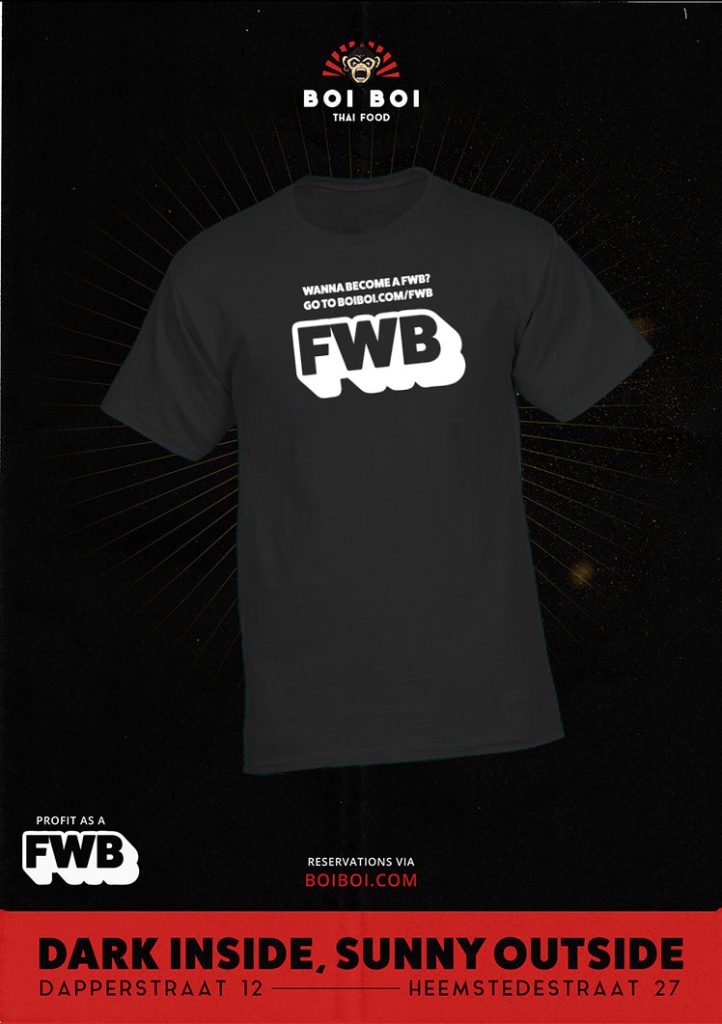 How does it work? Pretty simple. You subscribe to our program here, or just subscribe to our monthly news letter. If you come to eat and drink at Boi Boi, or do a takeout, just tell us your email address. We will enter it with your order and it will give you an immediate 10 % reduction on the total.
The only condition is that you need to be enrolled to our system and that you should have made a purchase within last month. Every time you enjoy our food, and you were there within the last month, you get this reduction automatically. If you were here longer ago, we start counting again. Come the next day, and you have your ten percent reduction.
Why do we do this? We really appreciate your business. We know that we do have a substantial guest base that visit us regularly and kept us alive during the crisis. We want to show our gratitude.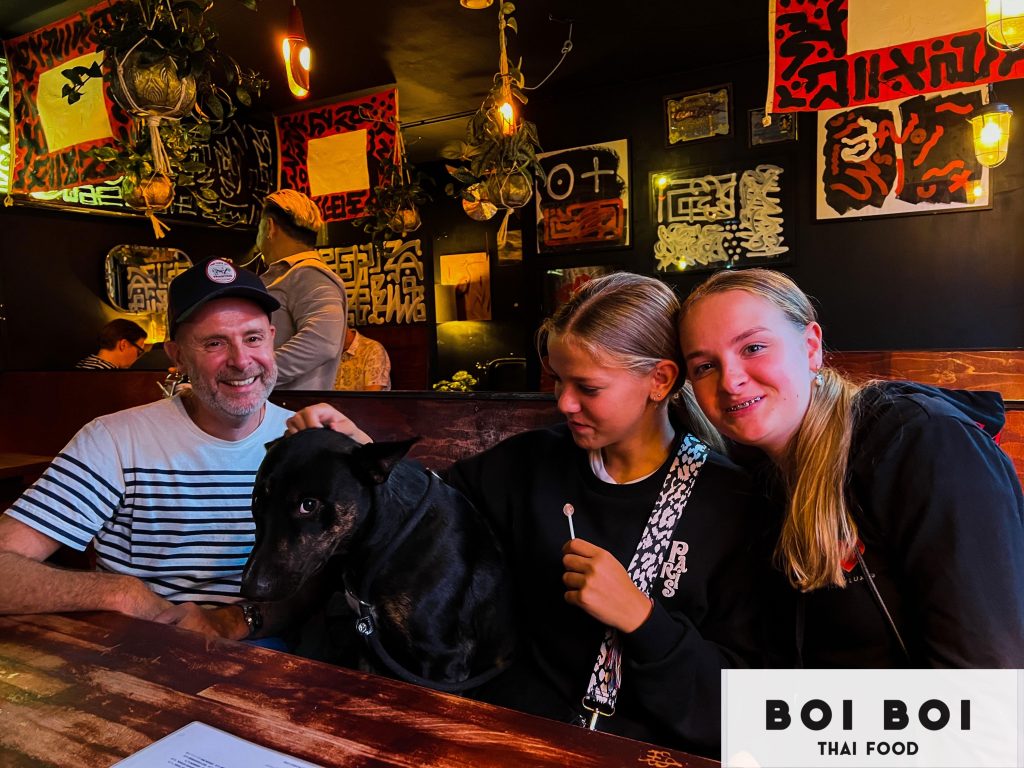 Because we have so many options in our menu, it is possible to eat with us daily and get your variation in diet that is recommended and you also take in the vegetables and healthy food recommended. All we serve is homemade, apart from two items that are frozen. We really make all our starters daily by hand. We do not buy premade food and slice it up on a plate for you. We mean serious cooking, serious business.
Please do enroll here, by leaving your email address. The reduction is well deserved and might help you in these hard times where everything seems to get more and more expensive. Together we can try to keep things affordable and we hope to see you soon in one of our restaurants. Thank you for your business!
team Boi Boi