Enjoying an outside dinner in Amsterdam
It's the time of social distancing. Especially in the summer when things can get hot, you often wish to be closer to someone, or make nice contact. Presently that seems to be an ill advice. So we had to solve this situation.
The city of Amsterdam has also made it possible for us to increase our terraces a little bit in size. This way we can offer you a safe space outside to enjoy a beer, some wine, a cocktail and most importantly lovely Thaifood. We try to make you feel as though you were on a holiday, in your own town possibly. Because long distance travelling will be quite hard this year. With our authentic tastes and holiday-ish terraces we can hope to still give you a glimpse of this feeling back.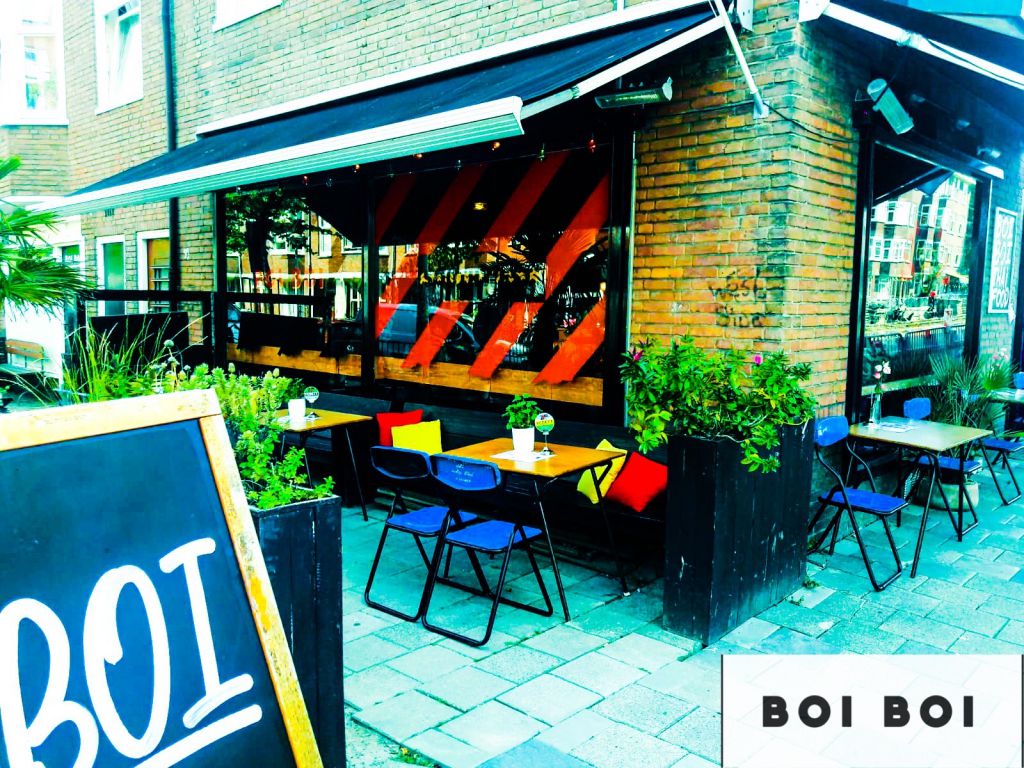 At Heemstedestraat 27, the street that is under construction for the entire year 2020 we have joined forces with the neighbro's of Drovers Dog and created a bigger outside seating area. Eat Australian with them and Thai with us. It's not that far apart, when watched from the moon. We both are relaxed people, and still cope with a laissez aller the whole street situation. Coming to our terrace will take away all this stress. Make your reservation for Boi Boi Southwest via https://boiboi.com/reservation/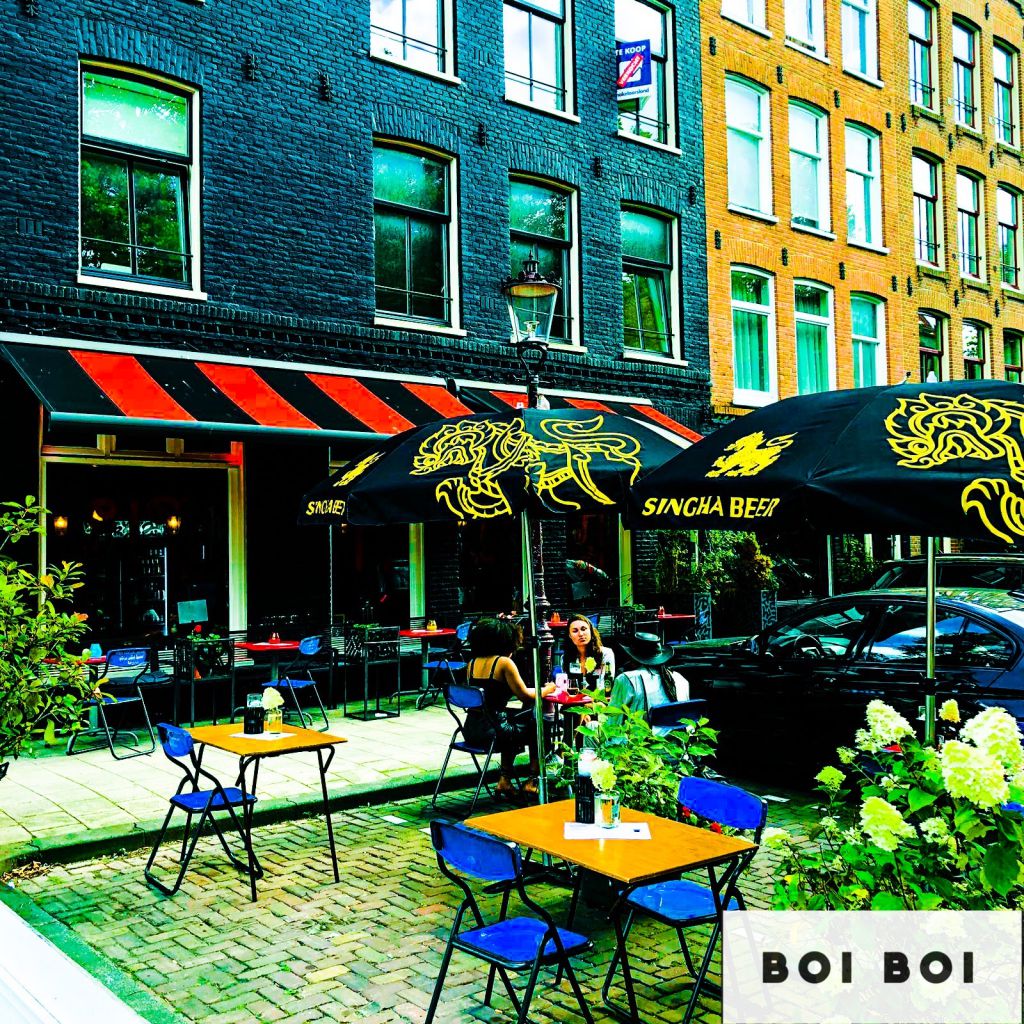 At Dapperstraat numero 12 Boi Boi and Boi Boi GoGo have together stolen some parking spots from the hood. This way we created a slightly wider setup outside. We never knew that 2 parking spaces can offer so much space. It feels bigger than a family car. Inside our restaurant we already made higher shields with art between the tables to give more privacy and security. Outside you get this charming holiday feeling. With real Thai/Laotian dishes and a Thai Singha beer or a Japanese Asahi beer. What more does one need to forget your conundrums and spoil yourself a little. Book a table here
https://boiboi.com/reservation/