Christmas Dinner 2020: we help!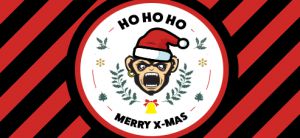 The most bizarre year ever is almost over. For, most likely, the last time ever we have put more than one square meter of lights on our buildings. Because we can all do with some enlightenment after the struggle of 2020. And then Christmas is coming…
This year we bring you delicious comfort and a varied meal for Christmas. On top you get a free winter hat with your order!
In our online shop you can preorder your personally assembled Christmas dinner till 24 hours ahead. We offer vegan and other options. You can select a dish per person so everybody gets something they like.
We have starters, main dishes and desserts. The main dishes are packed at portion size, making it easy to collect and prepare. We assemble it in a Christmas box, and you only have to heat up and/or serve. It looks best when you put it in festive china so everything tastes even better.
With every order we supply a bag with Christmas rice per person. This you should cook according to instructions. Freshly cooked rice just makes the Christmas dinner a little bit nicer.

You can choose when and where you want to pick up or have it delivered. We deliver between 18 December and 6 January in Amsterdam. You can also pick it up at Boi Boi Southwest and Boi Boi Dapper.
The options for the Christmas dish have been specially selected for xmas.boiboi.com. All meals contain enough veggies and most options are being offered for Christmas only. There are also Italian options from our friends of Pizzaboi. On top you can order drinks at special, friendly prices, because it was such a strange year we like to finish it happily.