Pizzaboi: thaitalian cuisine in Amsterdam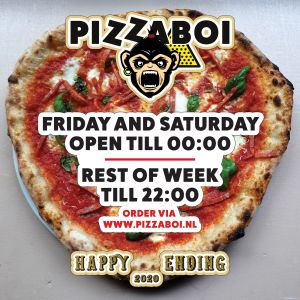 Since September 2020 we have started in collaboration with out Italian friends something new. Real pizza by maybe the best pizzaiola in Amsterdam, with classic, Thaitalian and Thai toppings.
After trials in the last months, and finetuning the recipes and presentation, we can now proudly announce that the taste is amazing. There even are "real Italians" who claim we are blasphemous. That completes part of our mission. Sometimes you have to be a sinner, and try new paths.
At the small, charming location where we used to have our takeout GoGo, we adjusted the kitchen with an Italian pizza oven and dough machine. Now we bake super delicious pizza after Italian recipe. There are two types of pizza, the larger ones with 32 cm diameter and the "less is more" version of half the size. This makes it possible to combine tastes. On top of that we can offer a lot of options under the ten euro bar.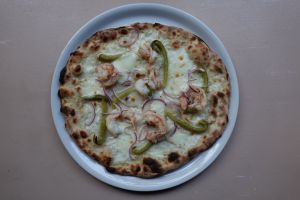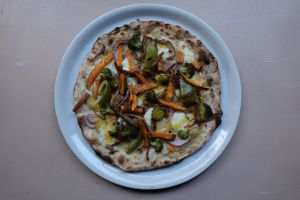 Next to the classic Italian options like Margherita and Diavola, we also bring fusion options where Italian and Thai tastes are combined: Thaitalian, and the one and only real Thai pizza. The latter two options are unique in the world and were invented by us. We combine natural Thai spicy-ness with Italian sweetness. Pizza with Thai eggplant, a base of curry in stead of tomato. It sounds strange, but you have to try it before you judge it.
Naturally, we also adjusted our drink menu. We offer Moretti beer and Peroni beer and of course added Sicilian wines. AND… we  have lovely cocktails. As we're still in semi-lockdown now and alcohol is a danger it seems, we do not promote it. But when the world turns back to normal, you should definitely come and have a cocktail and pizza.
We're open every day from 17:00 till 22:00 and in the weekends often even longer. Order via our own site www.pizzaboi.nl See you soon!